The name of the newest Brazilian low-cost airline has just been announced; it's going to be called Azul (the Portuguese word for blue). The company belongs to David Neeleman, founder of the American JetBlue. We had already given details about the company at New Brazilian low-cost airline announced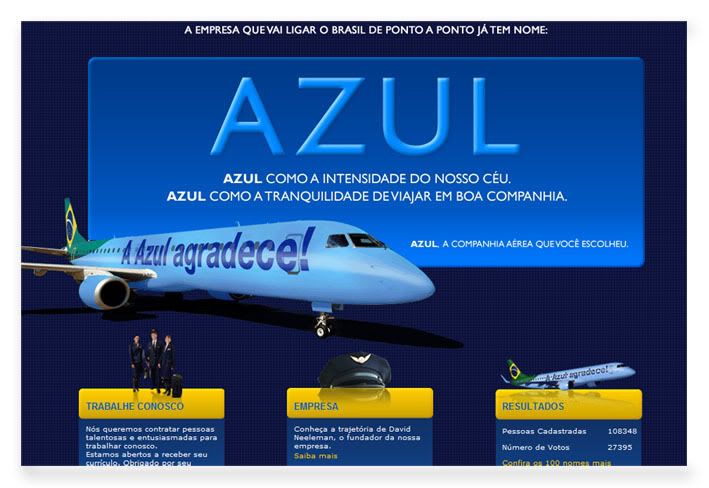 I don't want to show off, but readers of De viaje a Brasil (the Spanish counterpart of this blog) had known the name of the company for a few weeks now. Our speculations at the end of ¿De verdad que "tú eliges"? were correct!
With the name chosen, we hope Azul begins flying as soon as possible. Good luck to them!
Category: General