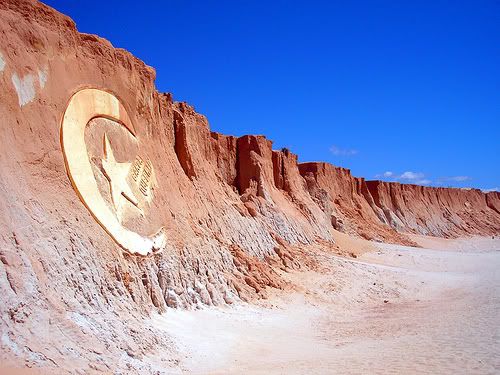 [Photo by Alfredo D. Ortiz reproduced under a Creative Commons licence]
To make up for the absence on this blog of a specific post devoted to Canoa Quebrada, I am publishing a blog entry with links to sites of interest.
I was quite surprised to find out quite a number of portals devoted to such a small place as Canoa Quebrada. Among the most interesting sites, Canoa Quebrada.net, Canoa-Quebrada.com and Portal Canoa Quebrada (this one with an English version of sorts). With a scary layout, the portals Canoa Viagem and Canoa-Quebrada.net.
On the Portal do Turismo do Ceará (Ceará is the state where Canoa Quebrada is located) there is also information (in English) on the destination.
Regarding accommodation, on our very own Accommodation in Brazil we have an entry with a full listing of hotels and pousadas in Canoa Quebrada.
subscribe to the Brazil Travel Blog by Email


follow the Brazil Travel Blog on Twitter


follow the Brazil Travel Blog on Facebook
Category: Destination: Fortaleza&Jeri, Links