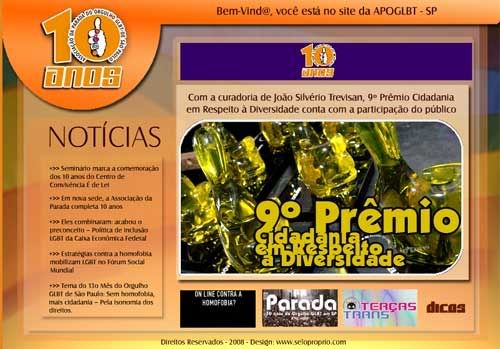 The 2009 edition of the Parada Gay de São Paulo (São Paulo's gay parade) will be on Sunday 14 June. The parade will take place at its usual venue, the avenida Paulista. The amount of people attending the parade (over three million people in the most recent editions, according to its organizers) would make of it the largest of its kind in the world.
Those arriving in São Paulo to attend the party are advised to get to the avenida Paulista using the subway (line 2, green). The parade usually takes place in a festive atmosphere where serious incidents are unheard of. There are definitely a substantial amount of homophobes in São Paulo, but they usually rally to the sounds of the Bible somewhere else in the city that day.
There is more info at the organizer's website.
subscribe to the Brazil Travel Blog by Email.
Category: Activities, Destination: São Paulo, destinations