Publishing house Empresa das Artes, with an extense travel-related catalogue, is enabling free online access to the full contents of several of its guides. To read the guides you need to access the tool provided by Book Stand Panrotas.
The available guides are:
Amazonas
Bahia
Goiás
Mato Grosso
Pará
Paraná
Santa Catarina
To open each guide, click on CLIQUE para ler esta publicação. A new window will open where you will be able to read the guide. Unfortunately, the guides are available in Portuguese only, but if you have a basic grasp of the language you will find tons of background information as well as beautiful pictures and maps.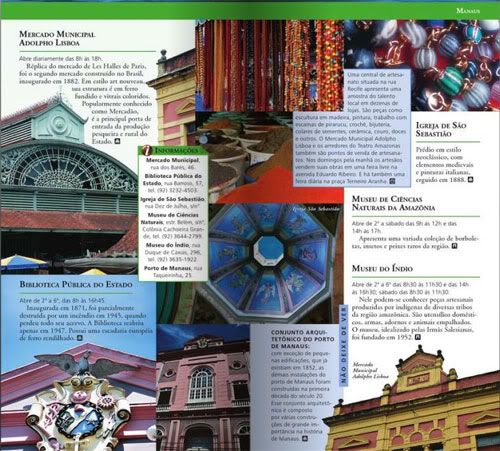 As well as the guides listed here there are a few commercial publications from Panrotas, a trade magazine. Congratulations to the private companies responsible for the initiative.
——————————
RELATED POSTS:
National parks: online brochures
subscribe to the Brazil Travel Blog by Email


follow the Brazil Travel Blog on Twitter
Category: Destination: Amazon, Destination: Bahia, Destination: others, Destination: Pará, Destination: Santa Catarina, Links