Up until very recently both Google Maps and Google Earth had low-resolution coverage for most of Ilha Grande. Now the resolution has been improved and it is a good time to give Google Earth a go and perform a virtual tour around the island – make sure you mark the option "terrain" on the Layers menu.
You will be able to see the exact location of the enseada de Bananal, scenario of the recent Ilha Grande tragedy.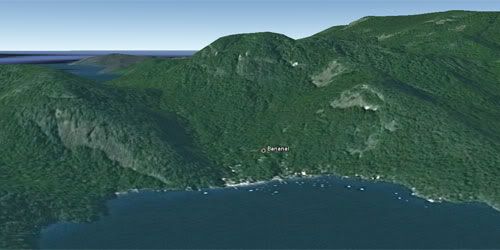 From higher above you'll get an overall view of the island and a good understanding of the location of its different beaches. Vila do Abraão is at the bottom left of the picture.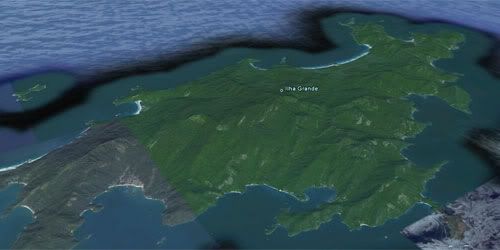 If you go to the continent you will spot the unlikely location for the two Brazilian nuclear reactors.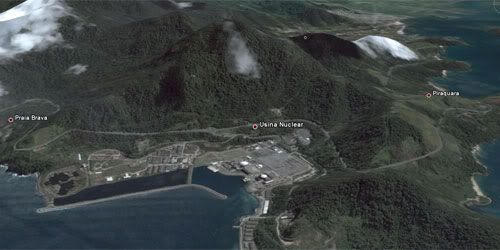 If downloading and using Google Earth is not an option, you can always check the map of Ilha Grande we prepared for the blog.
——————————
RELATED POSTS:
destination: Ilha Grande
map of Ilha Grande
photos of Ilha Grande
subscribe to the Brazil Travel Blog by Email


follow the Brazil Travel Blog on Twitter
Category: Destination: Rio