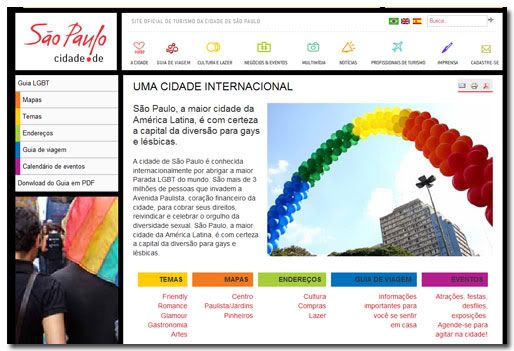 São Paulo's tourism authorities have launched the LGBT guide, a subsection under the city's official website. It's got an English version.
The guide contains maps and information on accommmodation, shopping, food and fun in São Paulo. As well as the online guide, you can download a PDF guide here. It is a bilingual Portuguese/English edition.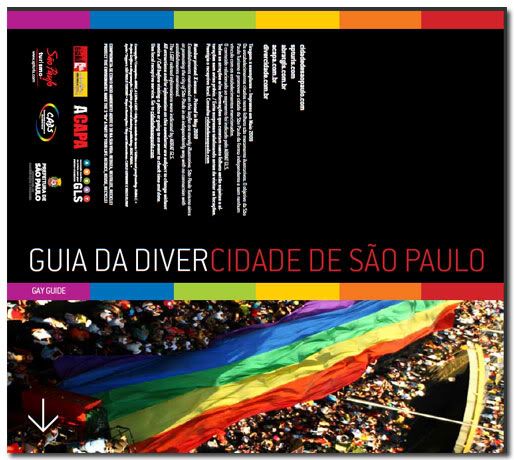 It is São Paulo rightly claiming its place among the top gay destinations in the world.
——————————
RELATED POSTS:
São Paulo's top ten
São Paulo getaways
youth hostels in São Paulo
subscribe to the Brazil Travel Blog by Email


follow the Brazil Travel Blog on Twitter
Category: Destination: São Paulo