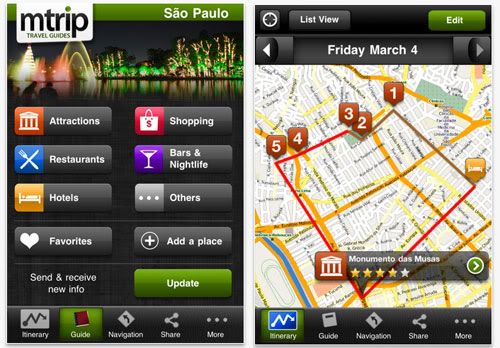 Only today, 24 March 2011, you will be able to download for free the São Paulo Travel Guide published by mTrip for iOS devices, including the iPhone, the iPod Touch and the iPad. For the download, head to the following link at the iTunes store. As well as the São Paulo guide, you will find guides for other cities outside Brazil, you might want to explore them too.
I'm download the guide – as we speak – and as soon as I've had the time to use it I'll try to write a short assessment of it.
——————————
RELATED POSTS:
Moon Handbook: Brazil
Rio de Janeiro's Michelin guide for free
São Paulo's top ten
São Paulo getaways
youth hostels in São Paulo.
subscribe to the Brazil Travel Blog by Email


follow the Brazil Travel Blog on Twitter
Category: Destination: São Paulo