It is not the first time we bring to the blog spectacular photos found across the internet (a few weeks ago we saw virtual walkthroughs: Jericoacoara, Morro de São Paulo, Paraty, Porto de Galinhas and Rio de Janeiro and 360-degree photos of Manaus and the BR-319 across the jungle).
Today's selection deserve special attention both for their quality and their spectacular nature. The photos belong to the Russian company AirPano, specializing in aerial captures. Its website contains a beautiful selection of shots from all corners of the world.
Iguassu Falls 360º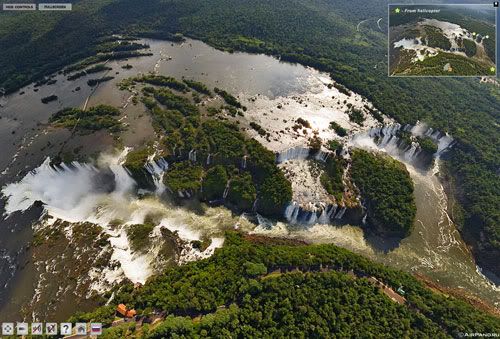 Rio de Janeiro 360º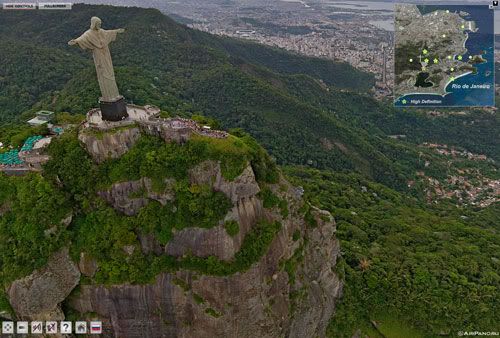 If you click on the photos you will go to the page where they are hosted. The mouse controls movements in all directions. With the wheel mouse you can zoom in or out. There are shots taking airborne and shots taken from ground level.
Two fantastic documents that help portrait in all its glory the grandiosity of two of the best-known Brazilian destinations.
——————————
RELATED POSTS:
destination: Iguazu Falls
destination: Rio de Janeiro
subscribe to the Brazil Travel Blog by Email


follow the Brazil Travel Blog on Twitter


follow the Brazil Travel Blog on Facebook
Category: Brazil in pictures, Destination: Iguazu, Destination: Rio