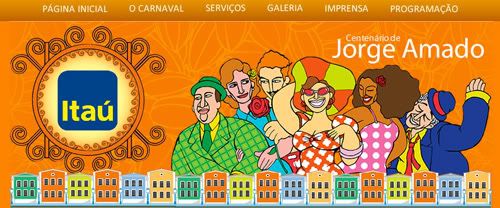 The carnival of Salvador de Bahia 2013 is around the corner! This year's edition promises to be far less stressful than it was last year, when a police strike turned nasty.
The big party fueled with music, drink and massive crowds will soon occupy up the streets of Salvador. During the dates of the carnival large closed circuits are set up in the city of Salvador. Parading through them, mammoth juggernatus, the trios elétricos, with music bands and artists playing on top of them.
The carnival's official website, in Portuguese only, contains more information on the event.
——————————
OTHER ENTRIES ON SALVADOR:
destination: Salvador
a city called Bahia
from Rio to Salvador
Salvador: photo album
map of Salvador
Salvador bus, visit Salvador from the top of a bus
SENAC restaurant, Salvador
sorveteria da Ribeira, top-quality ice-cream in Salvador
Category: Destination: Bahia