Category: Typical Brazilian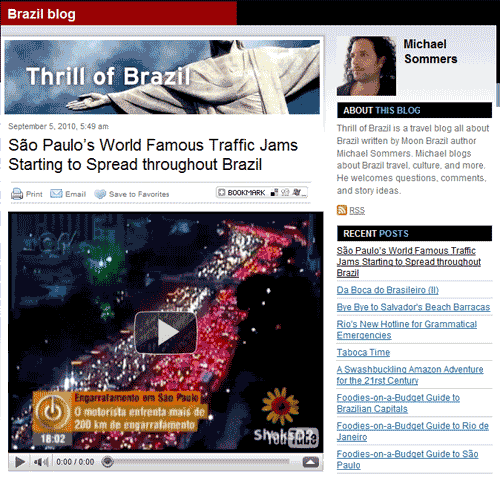 World Car Free Day is quite devoid of any meaning here in Brazil. That doesn't mean we can't take the opportunity to reflect on a truly worrying fact of life in Brazil. A recent article at the Thrill of Brazil blog reflected on something that will be familiar to anyone who's spent any time in Brazil during the last few years: monster traffic jams, once a São Paulo trademark, are becoming an unstoppable reality of life in other large Brazilian cities like Rio de Janeiro or Salvador.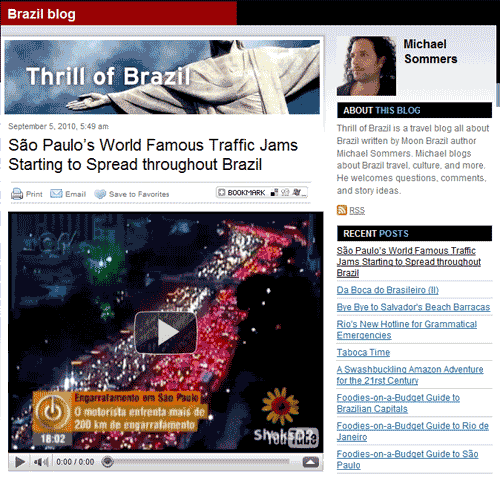 Go read the article: São Paulo's World Famous Traffic Jams Starting to Spread throughout Brazil. Salvador de Bahia-based Michael Sommers is the writer of the excellent Moon Guide to Brazil and the Moon Guide to Rio. And one of the most knowledgeable travel writers on Brazil you are likely to come across.
subscribe to the Brazil Travel Blog by Email


follow the Brazil Travel Blog on Twitter


follow the Brazil Travel Blog on Facebook