Tag: Bahia
While the ongoing police strike in the state of Bahia takes its toll, a new front has just been launched, as the police forces and firefighters of the state of Rio de Janeiro have began their own strike: Police Strike by Brazilians Makes Holiday Seem a Threat.
Just a few days before carnival time, all tourists heading to carnival land are advised to keep a close eye on media reports. It is still too soon to tell whether the strike in Rio will have the devastating impact it had on Bahia. It can be assumed that the army and a special national force will fill the gap left by the state police forces.
This is the fourth on a series of videos produced by the Brazilian tourism authorities. They all have a common theme: those states that will host 2014 World Cup games. During the coming weeks we will present all those videos here in the blog. They are shortish videos, with conventional but beautiful images of the states and its main destinations.
Bahia:
We have devoted several blog posts to the state of Bahia, including our guides to Arraial d'Ajuda, Boipeba, Caraíva, Lençóis/Chapada Diamantina, Morro de São Paulo, Porto Seguro, Salvador and Trancoso.
——————————
RELATED POSTS:
institutional videos: Paraná
institutional videos: Ceará
institutional videos: São Paulo
institutional videos: Rio Grande do Norte
institutional videos: Pernambuco
institutional videos: Rio Grande do Sul
institutional videos: state of Amazonas
institutional videos: Rio de Janeiro
institutional videos: Minas Gerais


Publishing house Empresa das Artes, with an extense travel-related catalogue, is enabling free online access to the full contents of several of its guides. To read the guides you need to access the tool provided by Book Stand Panrotas.
The available guides are:
Amazonas
Bahia
Goiás
Mato Grosso
Pará
Paraná
Santa Catarina
To open each guide, click on CLIQUE para ler esta publicação. A new window will open where you will be able to read the guide. Unfortunately, the guides are available in Portuguese only, but if you have a basic grasp of the language you will find tons of background information as well as beautiful pictures and maps.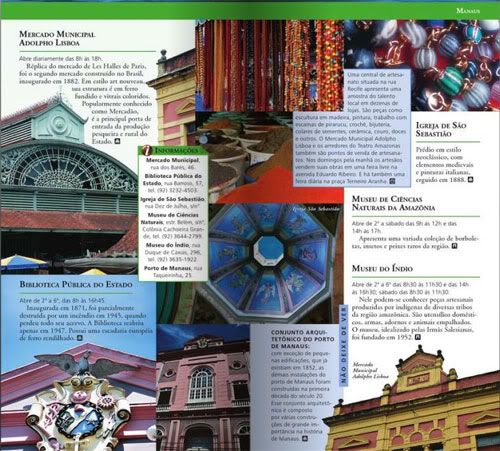 As well as the guides listed here there are a few commercial publications from Panrotas, a trade magazine. Congratulations to the private companies responsible for the initiative.
——————————
RELATED POSTS:
National parks: online brochures
subscribe to the Brazil Travel Blog by Email


follow the Brazil Travel Blog on Twitter