David Neeleman, founder of the U.S. airline JetBlue, has publicly announced the creation of a new Brazilian low-cost airline. The name of the company hasn't been defined yet. In actual fact, the first marketing drive by the new company was to launch of a contest to choose the name of the new company. The public will choose, through the você escolhe website, the name of the new company (vote opened only to holders of a Brazilian CPF card). The person who suggests the name that will eventually become the chosen one will win the right to fly with the airline for free during the rest of his life!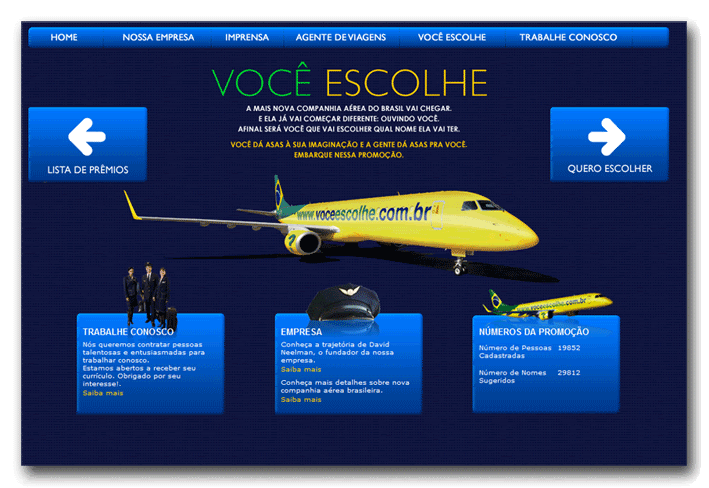 David Neeleman has eluded stringent government regulations preventing the investment of foreign nationals and companies on the commercial aviation sector because he was actually born in São Paulo and is a Brazilian passport holder.
The arrival of a new company is to be welcome, in times when the duopoly GOL/TAM seems to asfixiate any attempt to create of a real open market in Brazil. But the euphoria shown by some journalists seems a bit outplaced. We are all happy by the arrival of a new player, but only time will tell whether Neeleman is the King Midas some people have purported him to be.
As soon as we find out more about routes, prices and other aspects regarding the new company, we will let you know here at the Brazil Travel Blog.
Category: News, transportation